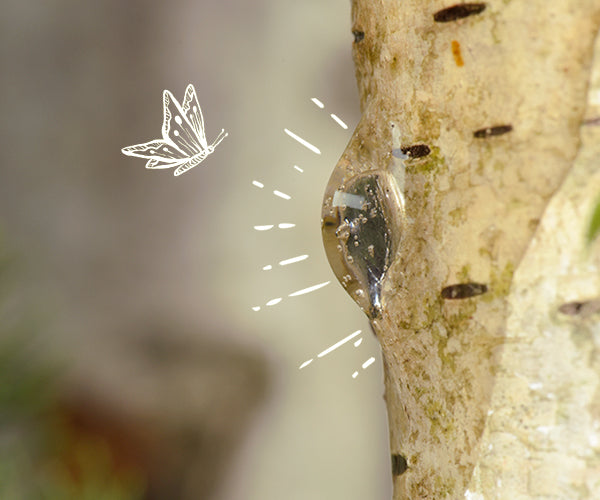 Frequently Asked Questions
Collapsible content
How the loyalty program works

To start and join our Saeve & me program, you need to create a Saeve account: https://saeve.com/account/register (and take advantage of 10 free points for your welcome)
And if it's already done, then go connect!

You are going to tell us, why join Saeve & me?

1 - How to earn points:
At Saeve, an order placed on our Saeve.com site = points earned on our loyalty program.

15 dots if you enter your birthday date (to be entered at the time of purchase)

10 points for creating a customer account

2 points for each review left on our website

2- Your levels of gifts to win:
Because our beautiful plants are the best, we only offer full size products.

3- For the magic to work
When you have accumulated enough points, consult your Saeve & Moi personal space by clicking on "Use points", choose the product you want and you will then receive by email your exclusive gift code to indicate when ordering.


You MUST then manually add the product offered to your basket (like a classic purchase, don't worry at first the price will be added to your basket).

4- Gift code
Then INSERT THE GIFT CODE by copying and pasting it (you will also receive it by email if you wish to use it later) in order to continue your order

5- TADAM, receive your gift
It is waiting for you in your pretty package, and do not hesitate to give us feedback so that we can improve and best meet your requests!

You have a question ? yourservice@saevecom

*the loyalty program was implemented on October 1, 2020 and points earned before this date will not be taken into account in your customer account.

NB: if you do not carry out these steps in the order indicated above, you will not receive your gift product.
Where are Saeve products made?

All Saeve products are made in France. The formulas are first developed with love by our exclusive laboratory located in the Paris region, then the products are manufactured in our factories, particularly located in Normandy, Île de France and Corrèze. In addition, the ingredients we use in our products are directly selected in the French countryside. You can also see the mention "made in France" on all our products.
Are Saeve products organic?

We are not organic even if we have all the attributes! No silicone, no PEG, no mineral oil, no phenoxyethanol, no colorant, no sodium laureth sulphate, no gluten... We nevertheless wanted very high performance for our skincare products, so we have chosen for certain products to incorporate the most powerful active ingredients on the market such as tripeptides for anti-aging and firmness (non-organic but harmless to the skin), AHAs (a combination of fruit acids that gently exfoliate the skin) or ferments ( biotechnological active ingredients that multiply the effectiveness of our treatments).
Do you test your products on animals?

Absolutely not. European regulations prohibit this. We test our products by alternative methods on volunteers. The tests are also carried out by an independent laboratory for total transparency.
Do Saeve products contain silicones and/or parabens?

We have banned all ingredients potentially harmful to the skin or the environment to offer a formulation charter with 0% silicones, parabens, sodium laureth sulfate, phenoxyethanol, gluten, PEG, mineral oils and ingredients of animal origin. All these ingredients have been replaced by ingredients of natural origin, overpowering, rigorously selected by our experts and more respectful of the skin. Our formulas have been the subject of very extensive research by our laboratories and have been subjected to numerous tests (ophthalmological, dermatological, etc.) to guarantee impeccable tolerance.
Are the Saeve cardboard boxes recyclable?

Yes and fortunately! All our cases are made with FSC certified paper (" Forest Stewardship Council ") which ensures that the production of wood or a wood-based product complies with procedures guaranteeing sustainable forest management. We also use an ink that is vegetable, in relatively small quantities for the decoration of all our cases.
How long can I keep my product after opening?

Saeve is committed to replacing all controversial chemical preservatives only with effective and skin-friendly preservatives.
They make it possible to ensure a lifespan for our products, which is similar to that of conventional cosmetics.

At room temperature, our products can be kept for 9 to 12 months after opening:
- Rich Creams, Body Creams (packaged in jars) and Eye Contours (fragile areas): 9 Months
- Serums, Creams, Micellar Waters, Masks, Lotions, Cleansing Milks, Cleansing Gels, Hand Creams, Foams, Intensive Corrector, Fluid, Shower Gels, Body Milks: 12 Months
I have sensitive skin. Can I use Saeve products?

We have created a special range tested on sensitive skin under dermatological control: this is the Hydra Malva moisturizing range based on soothing titrated mallow.
I am allergic to birch pollen. Is there a risk ?

No None ! There is no pollen in the ascending Birch sap. It is indeed harvested in March, that is to say before pollination. The tests carried out on the analysis of this sap show that it does not contain any trace of pollen.
What is the difference between sap and birch juice?

Attention, it is not the same thing! Birch juice is obtained by pressing the leaves of the tree harvested at the end of spring. It has a double draining and purifying action but it is nevertheless bitter in taste. While Birch sap is extracted, also in the spring, using a traditional technique, by drilling a small hole in the trunk (which in no way degrades the tree), and letting the sap flow into a container. The latter has antioxidant, detoxifying, remineralizing and revitalizing properties.
I observed a push of pimples on my skin while doing my cure of organic birch sap to drink. Is this normal?

Don't panic, this is completely normal! The detoxifying action of drinking birch sap can act primarily on the external and cutaneous appearance of the skin. Indeed, a detox cure very often involves a detox of the skin, starting with a peak of pimples, but who can be reassured, will subside over the days. In general, the people most prone to this type of phenomenon are those who most need to drain their liver and kidneys.
Can you send me trial doses?

Whenever we can, we offer trial doses with every purchase, subject to stock availability. If you can, we invite you to go directly to one of our points of sale closest to you (see the Where to find us page). A consultant will be happy to help you discover the products suited to your skin type and can give you trial doses, subject to available stocks.
We recommend that you wait until the end of your pregnancy to use these products:

The natural origin fragrances of Saeve products have been developed with essential oils but at concentrations verified as safe by an expert toxicologist in our finished products, even for pregnant women, with the exception of certain products, including:

- New Skin Micro Peel Botanical Night Serum (from the Perfect Pisum range)
- Radiance Infusion Cream (from the Perfect Pisum range)
- Perfect Skin Night Cream (from the Perfect Pisum range)
- Multi-Defense Detox Cream SPF30 (from the Officinale Detox range)
- Pur Paradisi Food Supplements (ask your doctor for advice)
- Botanical Anti-Aging Firming Serum (from the Lift Pinaster range)
- Multi-corrective Lift Cream (from the Lift Pinaster range)
- Redensifying Night Cream (from the Lift Pinaster range)
- Lifting Eye and Lip Contour (from the Lift Pinaster range)
- Make-up Removing Cleansing Gel (from the Hydra Malva range)
- Tinted creams (from the Hydra Malva range)
- Organic Birch Sap
What are the regulations regarding customs fees?

Customs fees are additional costs that may be applied when importing products into a country. As a customer, it is important to understand that you are responsible for these charges and that they are not included in the price of our products.

Each country has its own rules and regulations regarding customs fees, and these fees may vary depending on the type of product, the value of the goods and the customs policies in force. It is therefore the responsibility of customers to find out in advance about any customs charges that may apply to their order.

We understand that it may seem complex, but it is essential to comply with applicable customs laws and regulations. Unfortunately, we do not refund any customs fees incurred by our customers. It is therefore recommended to contact the local customs authorities or consult the official websites to obtain precise information on the customs charges applicable in your country.

We make every effort to facilitate the delivery process of our products, providing the necessary documents for customs clearance, but it is important that our customers take into account potential customs charges when purchasing.

Do not hesitate to contact us if you have any other questions or need more information on this subject.